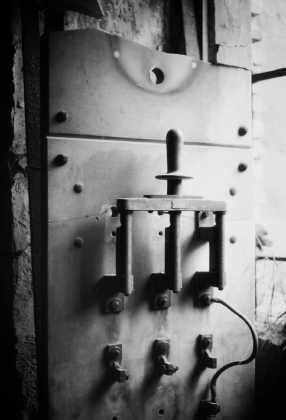 There's a "lovely" aroma of burning in our offices in Carlow this lunchtime.
I say "lovely" as I'm trying really hard to find a silver lining to this morning's electrical "mishap".
I am not an electrician and I would never pretend to be one. Neither it seems was the person or persons responsible for this morning's problems!
They may advertise themselves as electricians, but I'd love to know how someone competent could have unbalanced a 3 phase so easily.
It seems that while doing some work on the other half of the building ie. outside Blacknight territory, they managed to disconnect one of the phases which caused an imbalance and a rather nasty power spike.
The surge took out several of the lights in our offices, three desktop PCs (the power supplies are literally burntout – you can actually see black smoke marks), the phone system blew and more than half of the headset base stations melted.
On a positive note the UPS worked fine and kept the office servers up and running and protected them from the nasty spike.
The guys down in PC Pro in Cork will be happy, as we've had to replace a load of office equipment..
I'm still compiling a list of stuff that got damaged, but the bill will run to several thousand euro.
There isn't a whole lot you can do in a normal office building when crazy people with screwdrivers get involved, so I'm thankful that we don't have any customer equipment onsite at present. The data centres we use in Dublin are incredibly redundant!